If you are a bargain hunter then this is the blog for you. Good make up does not need to be expensive. We know that most people will see a cheap price tag and think that the product is cheap but that is not always true. Some of the best make up out there is some of the cheapest. Whether it is foundation, lipsticks, concealer, highlighter, blushers, bronzer's or make up brushes we want to bring you the best bargains in make up that there is out there. You will love to see what we have found and i believe that you will fill your make up bag up for half the price you would think. So here is the best that is available on the high street:
MUA (Makeup Academy) sell the most amazing products at the lowest price on the highstreet and online. We absolutely love their highlighters and at only £3.00 and coming in nine different colours this is a bargain that you cannot miss out on. The one above is just one of the colours that we love but as we said there are many more to choose from. This product can be used all over for a radiant glow or applied to your cheekbones and under the brow to accentuate your natural features.
Collection have nailed the contour kit as a lot of the other cheaper contour kits on the market can end up looking more like a bronzer than contour but not this one. It is fabulous and costing only £4.19 it is a steal. The contour colour works great to fake shadows and add definition and the highlighter adds a beautiful subtle sparkle.
This goddess of love highlighter in a rose gold colour is just gorgeous. The packaging may leave a lot to be desired but this highlight will give you a beautiful glow and at £4.99 it is an absolute must have bargain.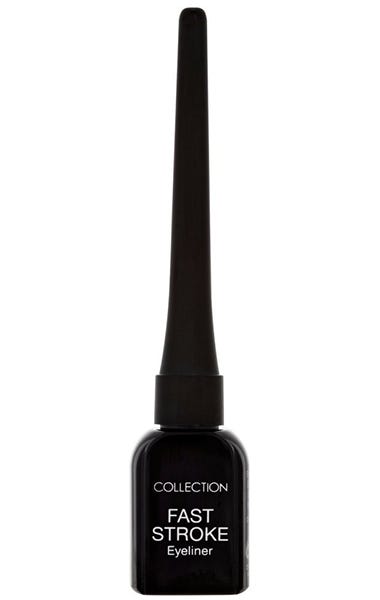 This Collection fast stroke eyeliner is easy to apply, fast drying and long lasting, pretty much everything we look for in a liquid eyeliner and at only £2.99 there is literally nothing more you can ask for. Get out there and get this product asap!
This gorgeous little lipgloss from NYX holds a surprise… it changes colour when it is applied depending on your mood! This lip gloss comes in at £3.50 so its worth picking one up to give it a try.
Real technique brushes are undoubtedly one of the best makes of brushes available and coming in at around £16 for a pack of four brushes they are a good investment to make. long lasting and durable you wont need any other brushes for applying your make up.
Benefit they're real mascara is one of the best that i have used, they give your lashes a look of falseness without being overly heavy on the eyes. Right now you are in luck as Feel unique have a promo on this product and you will get it at a bargain price of £16.40 so make the most of this saving while it is available!